Regulating humidity in Glasgow Theatre
Daniel Savoury
CAS-Hire wins a contract to supply XH16 evaporative humidifiers to a theatre in Glasgow City centre to regulate a comfortable relative humidity (RH) to preserve and maintain the operating conditions within an orchestra pit.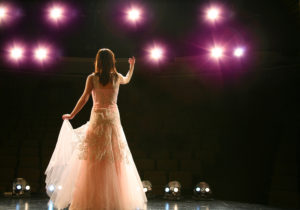 Moisture can evaporate from the theatre air within a general air-conditioned environment or by dry heat produced from theatre heating including large quantities of stage lighting which can create a delicate balancing act for the musicians and vocalists to maintain the optimum instrument operating levels for the audiences to enjoy.
As a wide variety of instruments for example guitars, violins, cellos, and clarinets manufacturers struggle to establish improved sound and feel quality from any materials other than wood, the delightfully woody instrument quality they come from poses a significant issue. Wood is an organic material therefore after it's been harvested, cured, and produced into your wonderful instrument; the cells carry on absorbing and releasing moisture. In order to maintain your premium sound quality produced wooden instrument when played, it's vitally important to control the moisture surrounding and absorbed in the wood.
When wooden instruments take in moisture created by high humidity they enlarge and can become heavier. If your instrument is held within a high humidity area for a long-standing period further issues such as glue joints surrendering and everlasting warping can occur. Telltale signs that a stringed instrument has started to enlarge can begin with a higher than normal string height, as when the top is rising and swelling up it lifts the bridge, which makes your instrument more difficult to play. Woodwind instruments can also play inconsistently out of tune and reeds can become oversaturated and exceptionally difficult to play.
A dry instrument can be deemed more substantially severe than an overly damp one as when moisture is released from wood it becomes more fragile and can effortlessly crack.
You can judge when a string instrument is losing moisture it begins with buzzing notes, this is created by the top dropping down and lowering the action. In regards to guitars, you can spot sharp fret ends sticking out from the sides of the neck due to the fingerboard shrinking. The best solution is to hire or buy a portable humidifier from CAS-Hire to maintain the desired (RH) relative humidity in the room where you store your instruments.
Regulating humidity with the XH16 evaporative humidifier.
Our XH16 evaporative humidifier as used in the instance can also be commonly used in various other applications whether it be printers, electronics manufacturers, legal records storage facilities, libraries, museums, art galleries, Auctioneers, Musical theatre orchestral pits, Universities, TV and Media production, financial trading floors, call centres, large open plan offices, chemical and medical manufacturers, or even domestic households where wooden flooring has been installed.
Units can produce up to 60L /24h at 21°C /30% RH, cover an effective area of up to 200m2 and have a large 34l water reservoir. The metal-cased XH16 humidifier also offers two-speed fan control with mechanical variable humidistat.
CAS-Hire stocks a large number of units and can supply a wide range of portable equipment capable of producing and maintaining the desired humidity levels sought.
Give us a call on freephone 0800 525082 for more details or assistance.
XH16 evaporative humidifier hire rates are 65.00GBP per unit per week excluding vat and carriage.
Please visit the humidifier section of our website for more details.